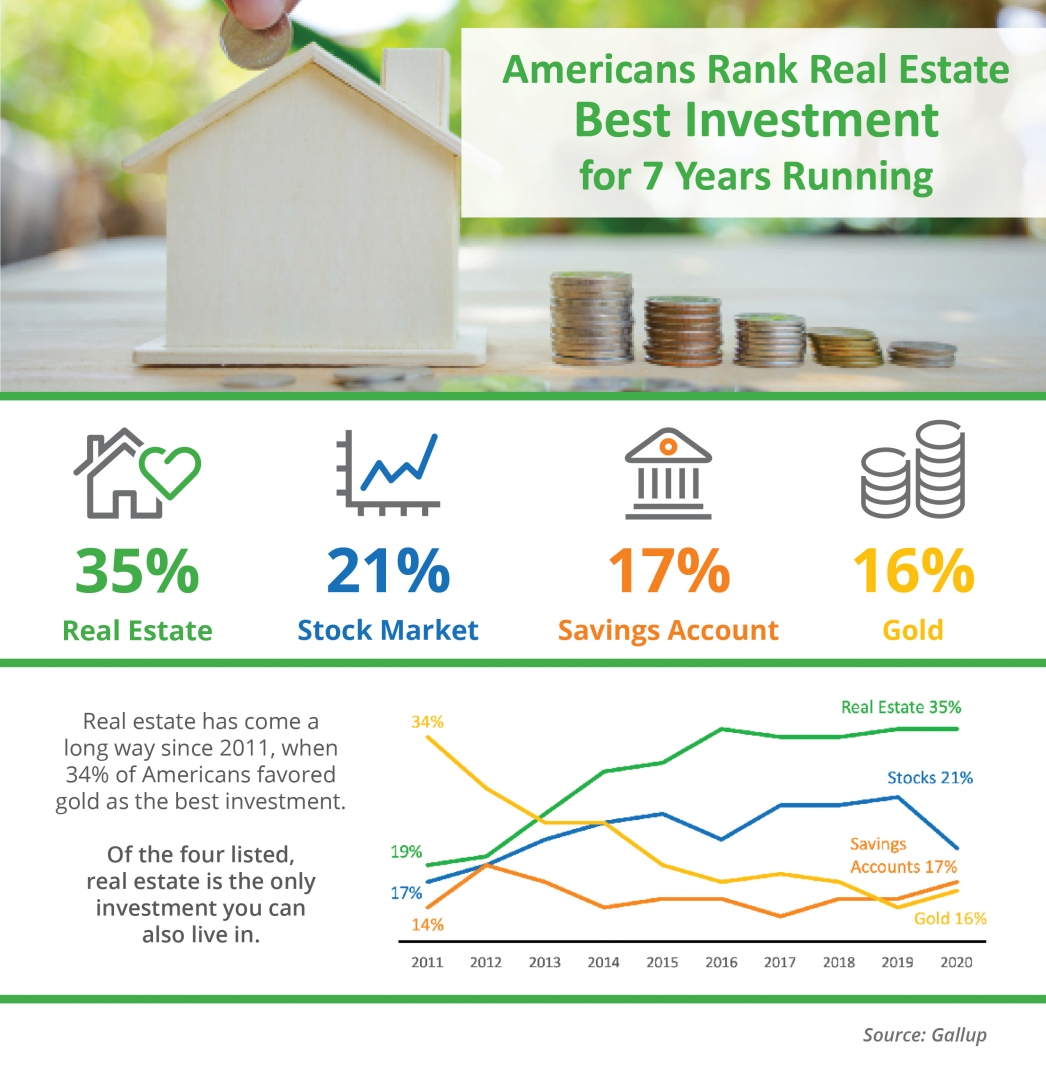 Some Highlights
Real estate has outranked stocks, savings accounts, and gold as the best long-term investment among Americans for the past 7 years.
The belief in the stability of housing as a long-term investment remains strong, despite the many challenges our economy faces today.
Of the four listed, real estate is also the only investment you can also live in. That's a big win!
Below are five compelling reasons to list your house this winter.
1. Demand Is Strong
The latest Buyer Traffic Report from the National Association of Realtors (NAR) shows that buyer demand remains strong throughout the vast majority of the country. These buyers are ready, willing, and able to purchase, and are in the market right now. More often than not, in many areas of the country, multiple buyers are competing with each other to buy the same home.
Take advantage of the buyer activity currently in the market with all time lowest Inventory.
2. There Is Less Competition Now
Inventory is still under the 6-month supply needed for a normal housing market. This means in the majority of the country, there are not enough homes for sale to satisfy the number of buyers in the market.
Historically, a homeowner would stay an average of six years in his or her home. Since 2011, that number has hovered between nine and ten years. There is a pent-up desire for many homeowners to move as they were unable to sell over the last few years due to a negative equity situation. As home values continue to appreciate, more and more homeowners will be given the freedom to move.
Many homeowners were reluctant to list their homes over the last couple of years, for fear they would not find a home to move into. That is all changing now as more homes come to market at the higher end. The choices buyers have will continue to increase. Don't wait until additional inventory comes to market before you decide to sell.
3. Buyers Are Serious at This Time of Year
Traditionally, homeowners think about spring as a great time to list their homes, when more buyer traffic may be out there actively searching. In the winter, however, the buyers who are seeking a home – whether for relocation or otherwise – are serious ones. They're ready to make offers and they're eager to move, often quickly. Your house may be exactly what they're looking for, so listing when other potential sellers are holding off may be your best opportunity to shine.
4. There Will Never Be a Better Time to Move Up
If your next move will be into the premium or luxury market, now is the time to move up. There is currently ample inventory for sale at higher price ranges. This means if you're planning on selling a starter or trade-up home and moving into your dream home, you'll be able to do that now. Demand for your entry-level home is high, and inventory in the luxury or premium market is too.
According to CoreLogic, prices are projected to appreciate by 5.6% over the next year. If you are moving to a higher-priced home, it will wind up costing you more in raw dollars (both in down payment and in your mortgage) if you wait.
5. It's Time to Move On With Your Life
Look at the reason you decided to sell in the first place and determine whether it's worth waiting. Is money more important than being with family? Are you ready to go on with your life the way you think you should?
Only you know the answers to these questions. You have the power to take control of the situation by putting your home on the market this winter. Perhaps the time has come for you and your family to move on and start living the life you desire.
That is what is truly important.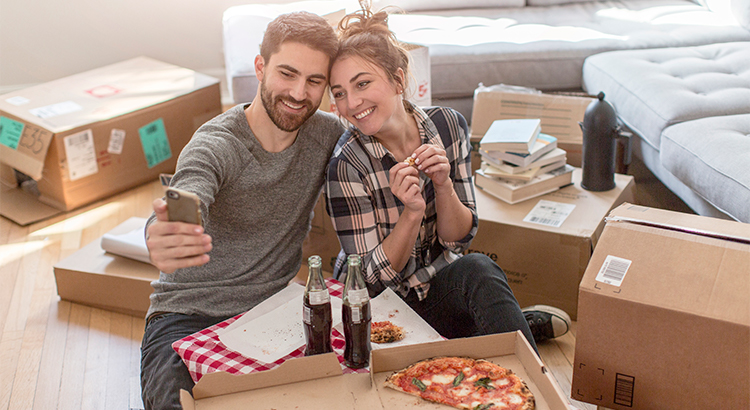 In a recent article by Realtor Magazine, Mark Fleming, Chief Economist of First American Financial Corporation, notes,
"The largest group of millennials by birth year will turn 30 in 2020, which puts them entering their prime homebuying years".
The article continues to describe how millennials have more buying-power than the generations that preceded them, making their interest in embracing homeownership stronger than ever,
"Millennials—the most educated generation—have the highest incomes across their generational cohorts, even when salaries are adjusted for inflation."
This combination of power and desire has the potential to drive positive growth in the homeownership rate heading into the near future. According to Fleming,
'"The gap between the potential and actual homeownership in 2018 narrowed slightly as the growth in homeownership modestly exceeded the increase in potential demand," he says, citing First American's Homeownership Progress Index.

"We expect the homeownership rate to further close the gap with potential in the years ahead as millennials continue to make important decisions, such as attaining an education and, later in life, getting married and having children."'
That said, the shortage of sellable inventory in the entry and mid-range levels that's attractive to potential millennial buyers may be a contributing factor as to why many millennials haven't yet purchased a home. According to another recent report citing Frank Martell, President and CEO of CoreLogic,
"Lower rates are certainly making it more affordable to buy homes and millennial buyers are entering the market with increasing force. These positive demand drivers, which are occurring against a backdrop of persistent shortages in housing stock, are the major drivers for higher home prices, which will likely continue to rise for the foreseeable future."
With millennials aging-up into mortgage-ready and home-buying territory, along with their strong buying interest and buying power, this generation is poised and ready to have positive impact on homeownership rates across the country. Many of them just need to find a home they're excited to buy in this competitive end of the market.
Bottom Line
If you're thinking of selling, let's connect and determine if now is a great time for you to list your house and move-up. More millennials are getting ready to jump into the market and join the ranks of homeownership, so demand for homes in the starter and mid-level range will continue to be strong.